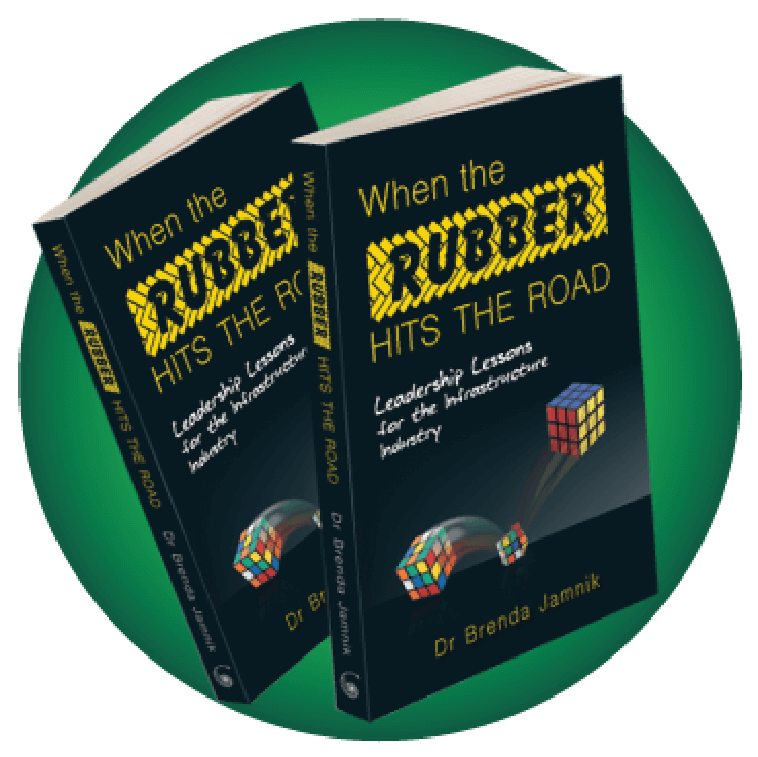 When The Rubber Hits The Road
Have you ever completed a project without rework?
How about one where everyone worked together and there were no people issues?
And of course on this successful project, everybody used their common sense and you didn't have anybody make assumptions.
When the Rubber Hits The Road provides simple tools and insights for factoring in the people equation of your next job to ensure your project is a reality.
Based on 30 years experience in developing high performance teams including major infrastructure projects, this book by Dr Brenda Jamnik capitalises on the Lessons Learned from billion dollar rail lines to water treatment plants, dam building and major motorway upgrades.
Brenda's RIGHT approach not only gives you a way to have great people who can run the best meetings, make the right decisions and ensure you gain every possible human efficiency; it also gives you the time and energy to do the things you want to do such as be home with the family, watch the footy, take the boat out or hit a golf ball guilt free.